Hi Learner!
In this NewsLifter issue we would like to introduce you to our new website, and the new MemoryLifter version 2.2. In addition, we would greatly appreciate your participation in a short NewsLifter survey as it is to us, of the utmost concern, to fulfill your needs and wishes in regards to NewsLifter. Thanks a lot for your support, we are looking forward to your feedback.
Have fun and keep on learning!
MemoryLifter is available for free. The success of this freeware depends on whether people recommend it to others. Please forward this newsletter or tell a friend.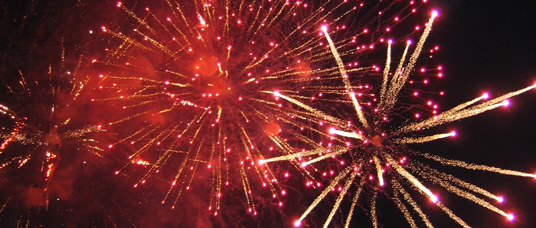 MemoryLifter: New Website and
Release of New Version 2.2
We all know the pleasant feeling we have, when we wear new clothes, have new wallpaper, furniture or curtains in our home, and when we acquire new skills after learning and working with those who need us. Being in this positive mood, we often feel the desire to go out and share our feeling.

MemoryLifter doesn't feel different and is therefore aglow with happiness to be released in its new version 2.2. On this occasion, MemoryLifter would like to share with us some details about its new look, new home and new features:

Click here to download MemoryLifter 2.2!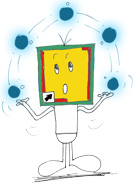 MemoryLifter 2.2's new features
New file format (incl. new Learning Module file icon) enables you to store all data in one file and increases data security.
Network compatibility that allows you to open or learn Learning Modules from a central database on a MemoryLifter server.
New start page supporting easy management of local and server based Learning Modules.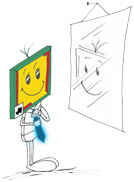 MemoryLifter 2.2's new look
Modern, instructionally designed user interface skins make your learning experience even more comfortable.
High usability with simplified menus and toolbar help you work fast and efficiently.
New answer feedback design will highly motivate you.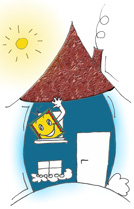 MemoryLifter 2.2's new home
New LiftLab section presents innovative developments in progress.
New Blog contains interesting news and comments.
New and easy-to-handle user forum enables you to share your study experience with other learners.
NEW + NEW + NEW = GOOD NEWS
Help us improve NewsLifter by taking part in the NewsLifter survey.
Send us your feedback by June 30, 2009.
Click here to take the survey and have the chance to win an Apple® iPod touch® preloaded with a MemoryLifter application!
We will publish the winner of the drawing in one of our next NewsLifter issues. Good luck!

Apple, the Apple logo and iPod touch are trademarks of Apple Inc., registered in the U.S. and other countries.