Blog
Visit us frequently to get the latest news, developments and Brainy's useful learning tips.


Learn Tips: Grammar
1. Anthropomorphization Trick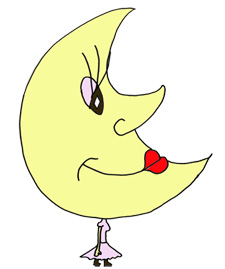 If the foreign language you are learning has genders, this may seem very arbitrary to you. In most cases, only a few regular patterns can be detected regarding how gender is assigned to a word. One way to remember the grammatical gender of a word is to imagine the object as if it were a woman or a man. In Spanish, for example, "la luna" is the word for moon. It is feminine. When you think of "moon", don't simply think of a genderless object, but image the moon having long eye lashes and lots of lipstick on "her" mouth. Image the moon having a higher pitched voice or wearing a skirt. You have to be careful with this trick, however, if you are learning two new foreign languages at once and if same words have different genders in each language.

2. Visual Categorization Trick
If your foreign language has many genders, imagine a large building with many floors, assign a different gender to each floor, and place words on the appropriate floor according to their gender.
You can also practice this trick with other categorizations such as different types of conjugations or declinations, or different groups of verbs. Instead of a building, you might imagine a big closet with shelves or a dresser with drawers.
Another way to learn the gender of nouns is to visualize a familiar place, such as your hometown, and to divide it into two, three, or however many genders there are in your foreign language. Then imagine nouns of one gender in one part of town and nouns of another gender in a different part of town.
Posted by Brainy
Monday, 27. July 27.07.09 02:30 in
Brainy