Blog
Visit us frequently to get the latest news, developments and Brainy's useful learning tips.


Whom does the shoe belong to?
The MemoryLifter tool allows you to create your own distractors. In order to do this you have to go to Maintain Cards and choose the Synonym Mode in the Answer field (see green arrow). Then you type in the key (Cinderella) and the distractors (Dorothee and Daisy). To define the distractors you just have to right-click on them and select Distractor. The distractors are marked red now.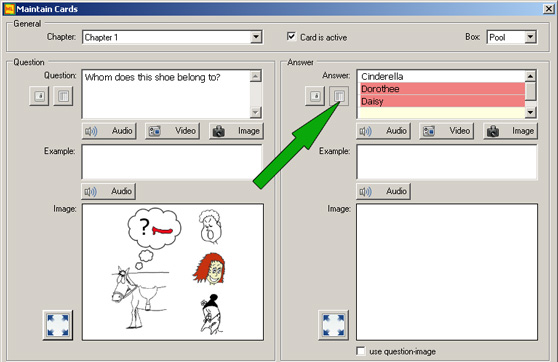 Posted by Rehana
Monday, 18. August 18.08.08 03:25 in
Brainy